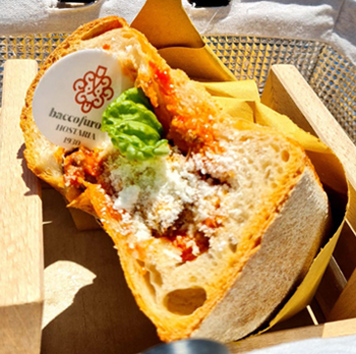 BELL' 'E MAMMA'
Sandwich with eggplant parmesan and cacioricotta flakes.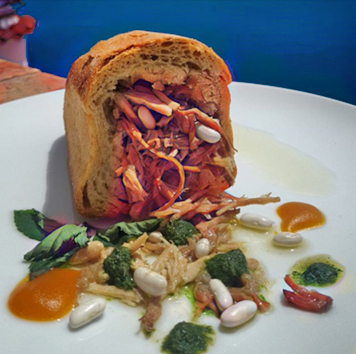 FINTO TONN(T)O
Sandwich with mountain tuna, furorese beans, parsley sauce and Salerno ketchup.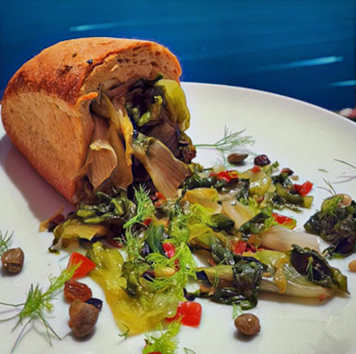 FURITANO
Sandwich with escarole sautéed with olives, capers and sun-dried tomatoes (vegan).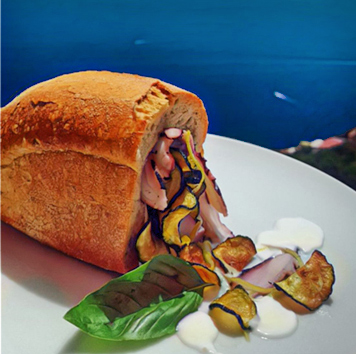 MAMMAMA'
Sandwich with octopus soppressata with scapece zucchini, fior di latte stracciatella, lemon zest and mint.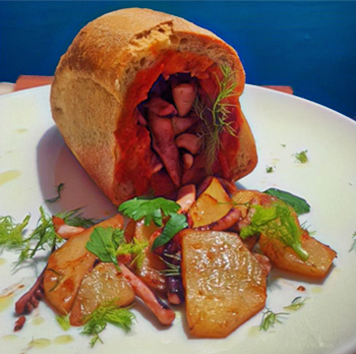 O' MAREN(N)ARIELLO
Sandwich with squid and furorese potatoes.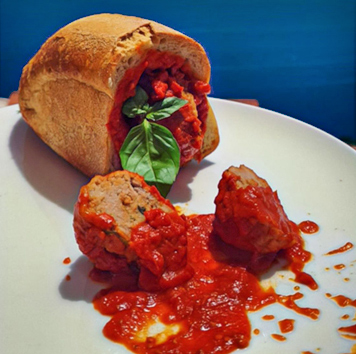 O' RRAU' PIPPIATO
Sandwich with meatballs with Erminia pippiato sauce.